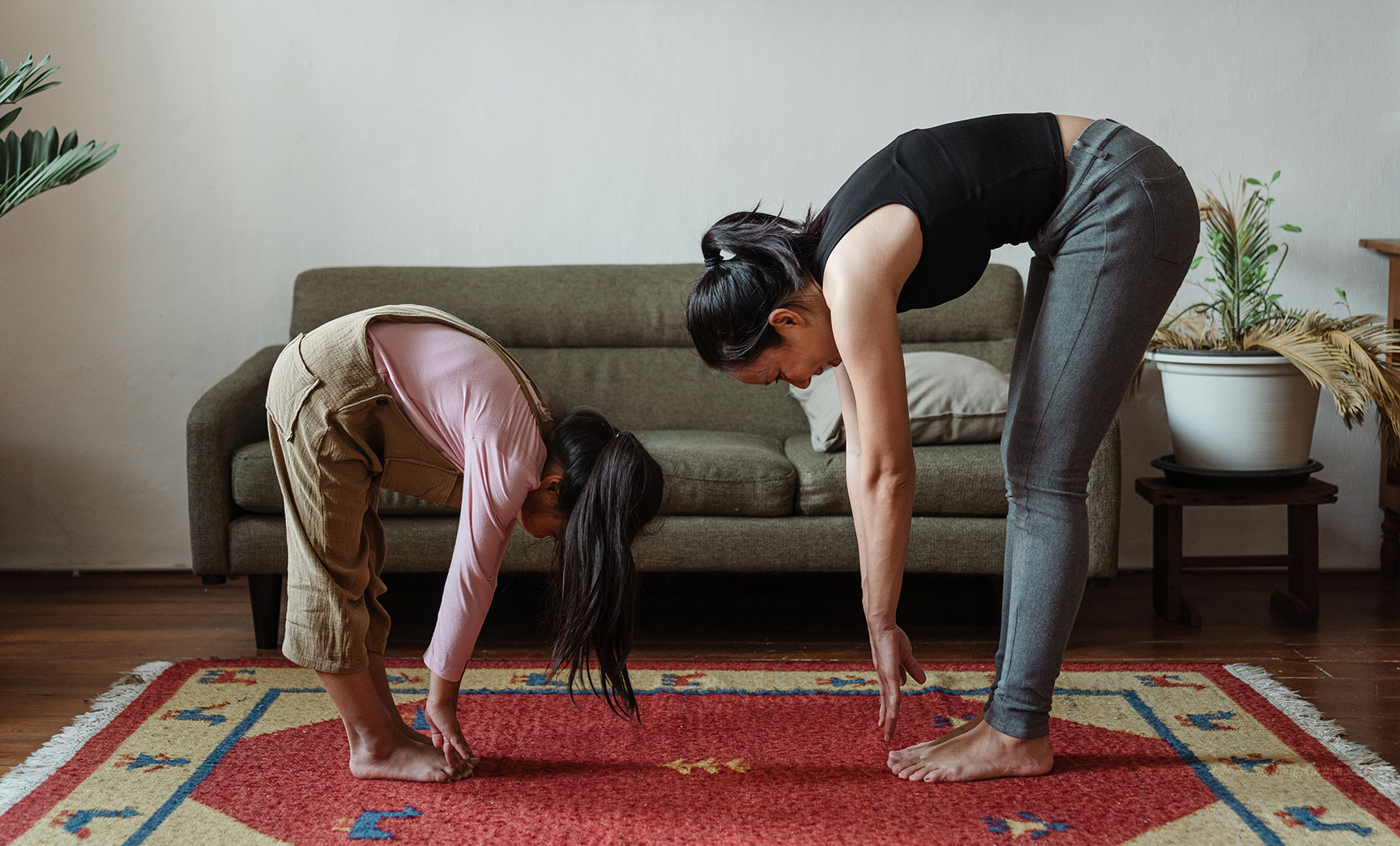 Help Your Kids Make Better Choices By Taking Care of Yourself
With kids, it's almost always "monkey see, monkey do." In other words, our kids learn and behave by watching the behaviors of the adults around them. It's never too early to model healthy behaviors for the little ones in your life. Explore the following ideas, brought to you by intuitive life coach Rick Wood.
Develop your leadership skills
You may be an unwilling role model, but that doesn't mean you should not be a leader. Remember, even if you're "just" an aunt, uncle, or older sibling, there are small eyes watching everything you do, and they will mimic your behaviors, whether they are healthy or harmful. Spend some time working on your leadership skills, which allows you to showcase your integrity and will help you lead by example.
Take advantage of insurance benefits
Be sure to utilize all the benefits your health insurance provides, whether that's through the ACA health exchange, Medicaid, or other program. Most policies cover preventative measures such as wellness exams, oftentimes at no charge, so check with your provider to see how you can maximize this benefit.
Annual wellness exams are a must for finding health issues early, yet CityMD reports that only 1 in 5 adults takes advantage of this service. Many people cite costs as the main reason they don't get annual physical exams, but most health insurances cover preventative care. This is a key behavior to model for your kids, so if you don't have sufficient coverage or need a better healthcare plan, do some looking.
Start cooking more
Not everybody likes to channel their inner chef. But cooking is one of the best ways to control what goes into your body, and, as Gundersen Health System explains, kids who cook are more likely to be better at making choices, and they'll be more creative and eat healthier.
Nutrition should be a priority for the entire family, so help your children understand the importance of eating healthy food. One way to do this is, instead of grabbing a bag of chips or soda during the day, encourage your kids to consume a piece of fruit, nuts, or a smoothie. Not only will these choices help reduce hunger, but your kids will gain energy as well.
Also make sure that you have the right cooking utensils, so that little hands don't get frustrated when what you want is for them to have fun.
Go for walks
Walking is a straightforward way to take control of your physical health. It's loaded with benefits and it's a great way to spend time with your family. People who live in walkable areas typically weigh 6 to 10 pounds less than those who don't. Take your kids for an afternoon stroll, or do your errands together on foot. You and your youngsters have everything to gain from this simple health-focused activity.
Socialize
You tell your kids to go outside and play with others in the neighborhood and how much to socialize for yourself. Just as children must develop their social skills through play, adults also reap the rewards of having friends and spending time with them. Let your kids see you enjoy coffee or a night out, and this will instill into them the importance of rest and relaxation.
Stay hydrated
Proper hydration helps your vital organs function properly, keeps your digestive system running smoothly, and helps your skin look healthy. If you tend towards caffeinated beverages throughout the day, you might be dehydrating more than you're hydrating. You don't have to give up your fancy coffees, though, because a little is okay and can even bring health benefits. Get more familiar with which drinks are stronger so you can still enjoy your morning java.
Drop the negative self-talk
Ascend Healthcare defines negative self-talk as "a stressful and often involuntary form of self-criticism." And it's terrible for you. Think about how you feel when you tell yourself you're not good enough, smart enough, or pretty enough. Now consider what that does to your children. When your kids hear you constantly complain about your weight, the color of your hair, or the wrinkles on your brow, they're more likely to start seeing the things that make them unique as reasons they should change.
Be open and honest, and look into rehab centers
One of the greatest gifts that you can give your children is the gift of transparency. You should remain age-appropriate during any type of serious talk, the key is to be open and honest with your children about problems they are likely to come up against.
Drugs, alcohol, sexual activity, and overall peer pressure are issues that kids as young as elementary school face. When they know what to expect, they can respond in a healthy and assertive way. And if there's a need such as addiction treatment, find out what free rehab centers are in your area. Many of these facilities offer free or low-cost services including detox, outpatient treatment, and counseling, which is a big help for those who don't have insurance or are in a low-income bracket.
It's simple: kids make better choices by watching people in their lives make good choices. From going back to school to earn a degree to leaving the negative self-talk behind to looking into quality rehab centers if needed, today's tips can help you be the positive influence that the youngest people around you need.
Psychic medium and intuitive life coach Rick Wood offers numerous services to clients based on their particular needs and desires. Connect with Rick today to learn more! 484-459-5489
Image via Pexels